Library Standards Survey
The Library Standards Survey demonstrates your library's input and output statistics alongside national averages, and explores links to outcomes.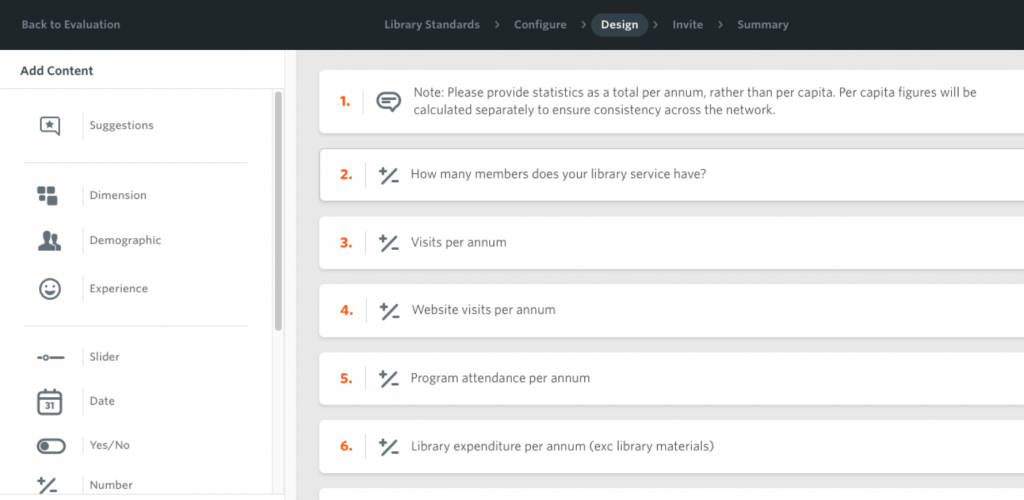 Best used for
To see how your library's inputs and outputs compare with other libraries, and on a project-wide scale how inputs and outputs correlate with outcomes, to identify whether changes to these variables can influence greater public outcomes.
Respondents
Internal staff.
Data collected
The survey includes questions regarding annual lending, staff and expenditure statistics. Data collected in this survey is consistent with national-level library statistics reported through NSLA.
Distribution frequency
We ask that you complete this survey annually in line with state and national reporting.
Was this helpful?
Let us know if you liked the post. That's the only way we can improve.