Dimension Selector
The best way to use dimensions in the Culture Counts Evaluation Platform is to create a Dimension List.
This feature lets you explore the range of dimension statements within the platform. From here, you can create a custom list of dimensions that you can populate into any new evaluation or survey.
Tip: Building a Dimension List is a great way to articulate the ambitions of your strategic plan or goals. Imagine creating a Dimension List named 'Strategy', encompassing 6 – 9 dimensions for evaluation throughout the year. If you are evaluating multiple programs with different objectives, consider creating multiple lists. For instance, you could have lists for 'Mainstage Works', 'Community Performances', and 'Education and Access', each with its unique and overlapping measurements.
Accessing the Dimension Selector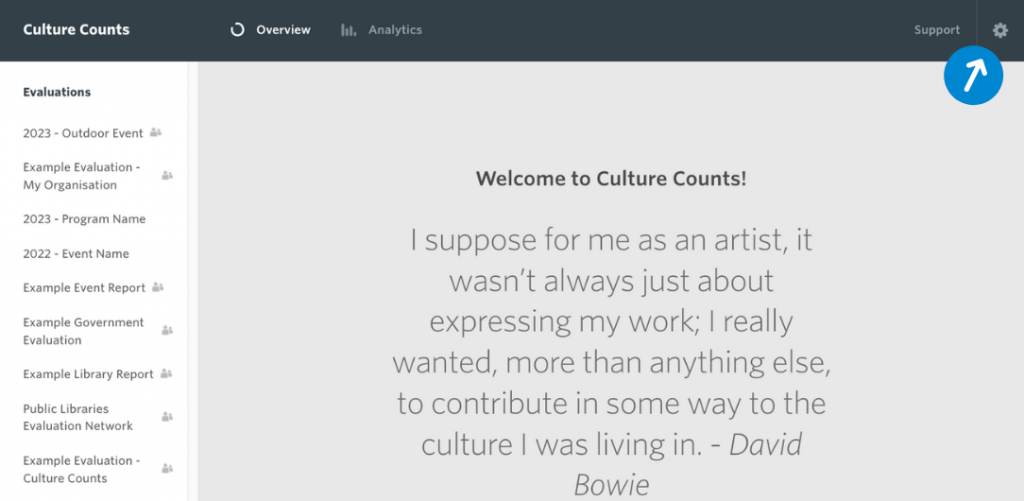 The Dimension Selector is available in the Settings page.
Click the gear icon located in top-right corner of the Dashboard to access the Settings page.

On the Settings page, find the feature under My Dimensions within the menu.

Click on My Dimensions to view the available dimensions lists or to create your own.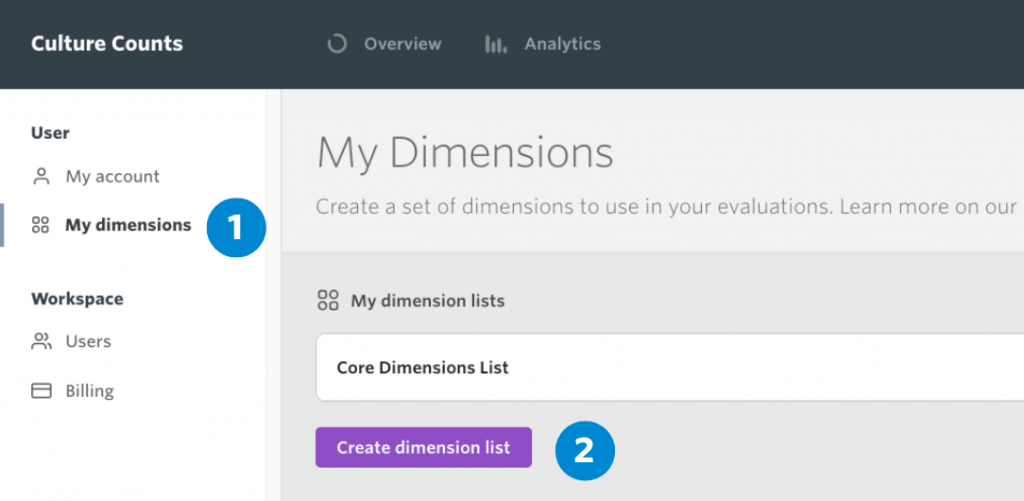 Creating your Dimension List
Inside the Dimension Selector, dimensions are sorted into categories on the left pane. Select a category to delve into its description and related subcategories. To add a dimension to your list, simply click the '+' button. If you want to swap to a different statement variations, other than the default one, make your selection by clicking the arrow next to the statement. You can change the statement before adding it to your list, or afterwards.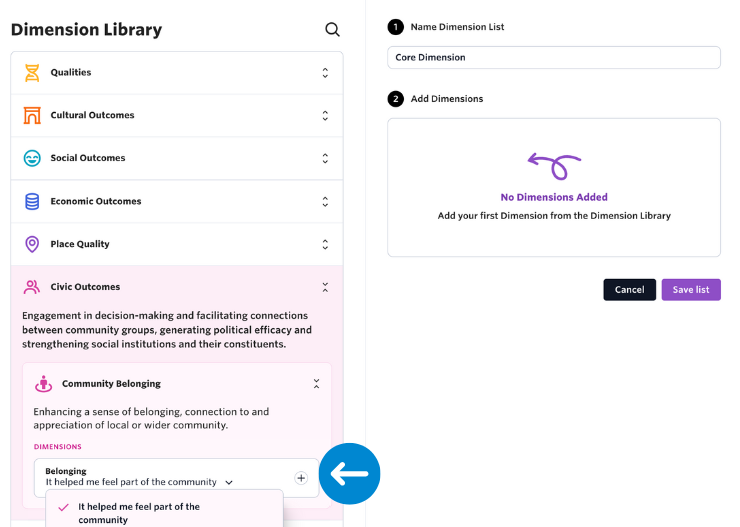 Note: Every Dimension List you create becomes accessible to all members of your organisation. These lists can serve as templates for any new survey or evaluation. If a Dimension List is obsolete, you can archive it in the Settings page (with an option to restore it later). However, be cautious when editing an active list; changes won't reflect in previously created surveys.
Tip: Use the search function to pinpoint dimensions with specific terms, such as 'connection' or 'meaning'.
Finally, assign a descriptive name to your list that will make sense to everyone in your team, and then press save.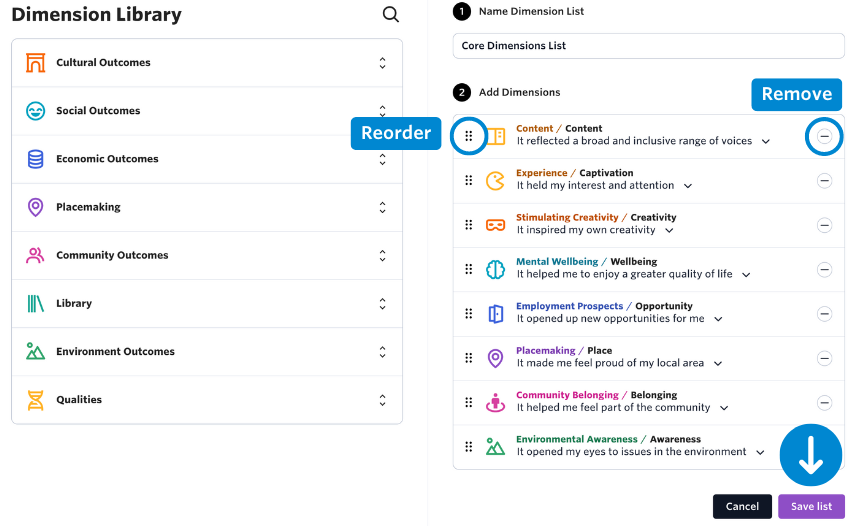 Adding your Dimension List to your evaluations and surveys
Your new dimension list will now be ready for use in evaluation and survey templates, as well as in the survey builder's design view.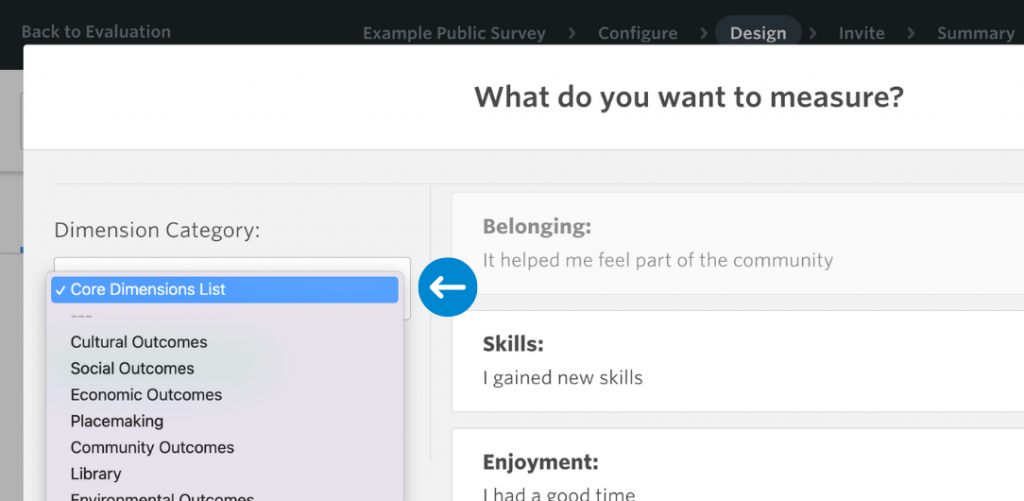 Additional Resources
Was this helpful?
Let us know if you liked the post. That's the only way we can improve.