Question Bank
The Question Bank is an expanding library of predefined questions based on our research into commonly used questions used in the Culture Counts Evaluation Platform. These questions include qualitative feedback, marketing, patron behaviour, tourism, first-time engagement and demographics.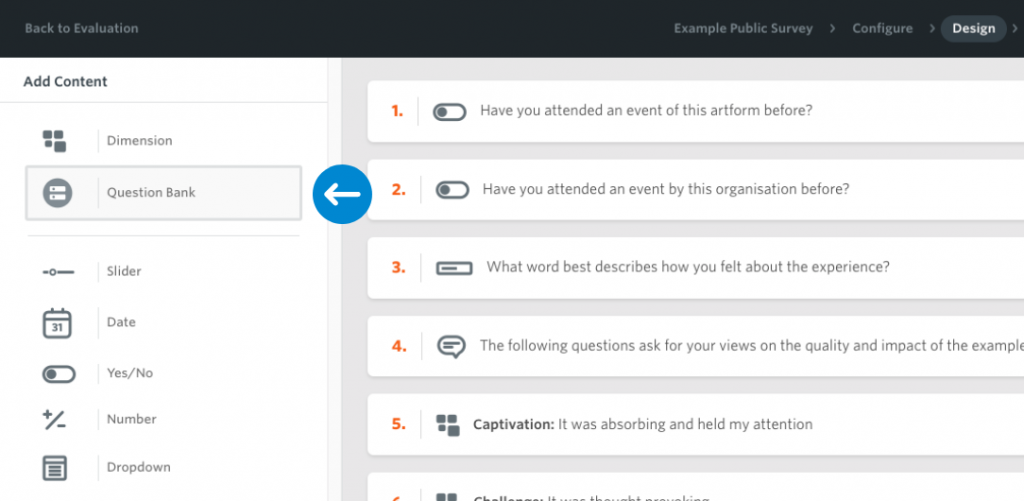 The Question Bank can be found in the 'Add Content' panel of the Design page, below the 'Dimensions' button. This will open a new window with a library of questions you can easily add to your survey. From here you can search for the question you're looking for or filter questions by category.
The Question Bank features categories such as:
Demographics: captures gender, identity and location
First Time: captures first-time attendance, participation or engagement
Behaviour: records attendance frequency and engagement behaviour
Experience: common indicators like Net Promoter Score and Overall Experience
Marketing: collects survey data for promotional channels
Tourism: helps measure spending, accommodation and visit influence
Qualitative Feedback: common options to record qualitative feedback and comments
Select the question you would like to add to your survey by clicking it. You can also click to select multiple questions to add to your survey. Once you're happy with your selection, click the 'Use selected questions' button on the bottom right of the Question bank window. Your selected questions will be added to the bottom of the survey.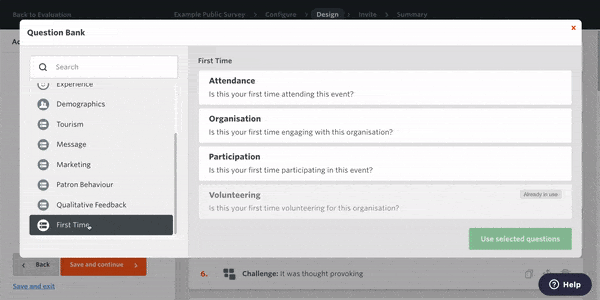 Some questions in the Question Bank have flexible fields which enable you to edit the subject of the question while still maintaining the consistency of the question. For example, you could personalise the subject type of a question with your organisation's name as shown below.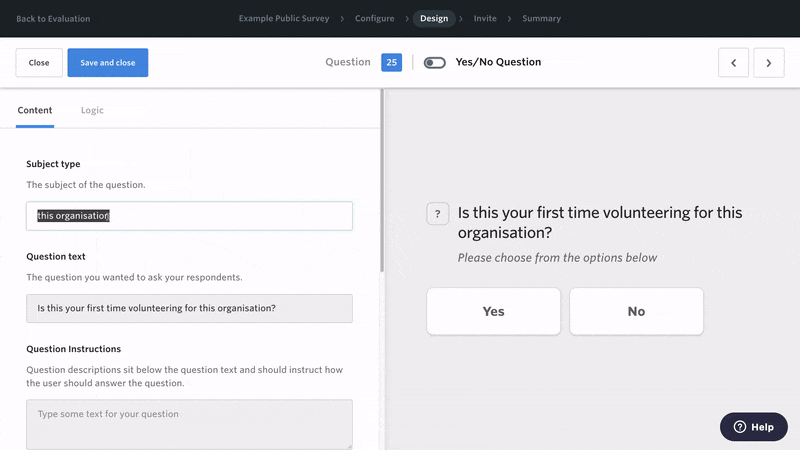 Any questions from the Question Bank that have been used in a survey cannot be added again and will be marked as 'Already in use'.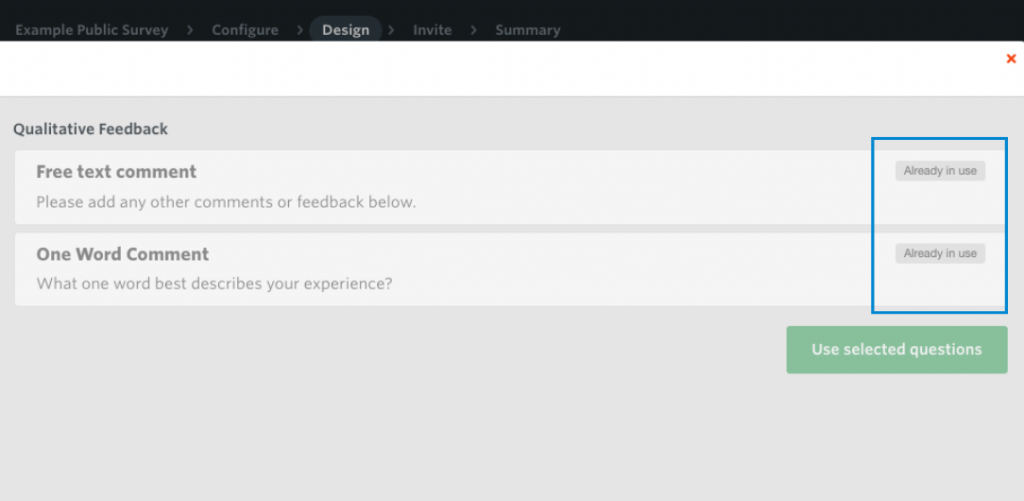 Additional Resources
Was this helpful?
Let us know if you liked the post. That's the only way we can improve.