Using templates
When creating a new evaluation or survey, you can create from a pre-existing template. Templates also support dimension lists. If you have created a dimension list and the template supports it, you can choose to pre-fill that template with the dimensions you have selected to measure in your list.
Information about evaluation and survey templates are provided below.
Evaluation Templates
An evaluation template comes pre-configured and pre-populated with surveys and survey questions. It can be used to quickly create an evaluation which has most of what you will need already present.
Use the 'create from template' option when creating a new evaluation and select the desired template from the dropdown menu. Clicking the 'Preview' button will open the evaluation and allow you to look through each of the surveys to see the questions they contain.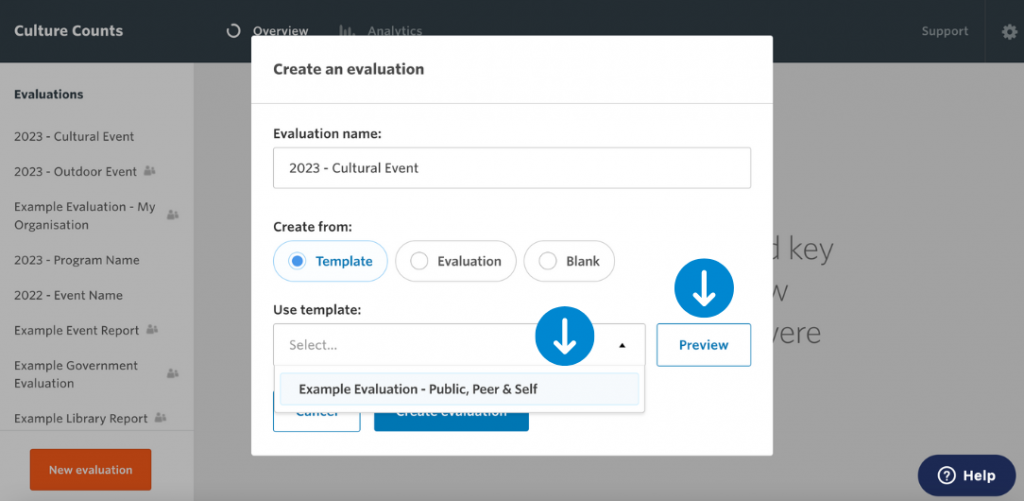 Once you have selected a template, you can choose to select a dimension list. The selected dimension list will automatically populate each survey in the evaluation with the dimensions contained within your dimension list. When you click create, a new evaluation will be created, along with the associated surveys. Click into any of the surveys to start editing them.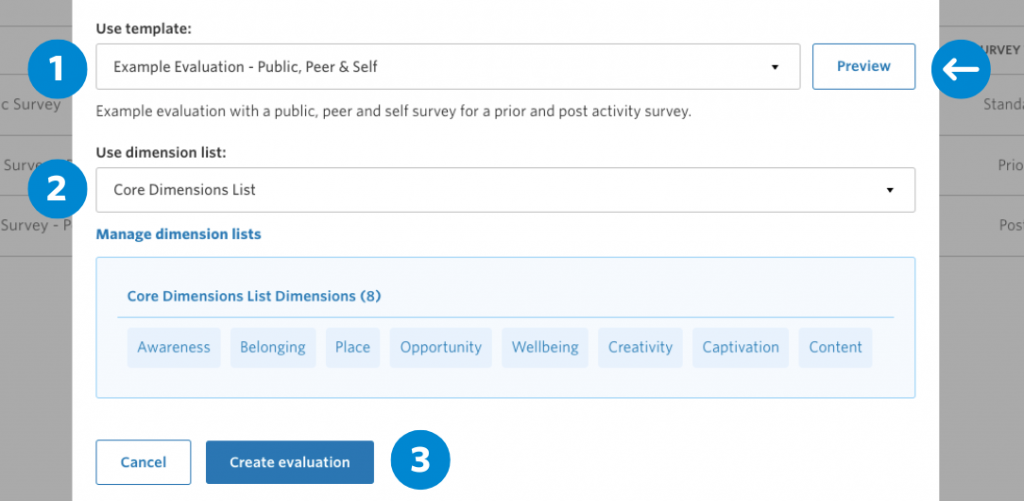 Survey templates
When creating a new survey, you can also choose to create the survey from a pre-existing template.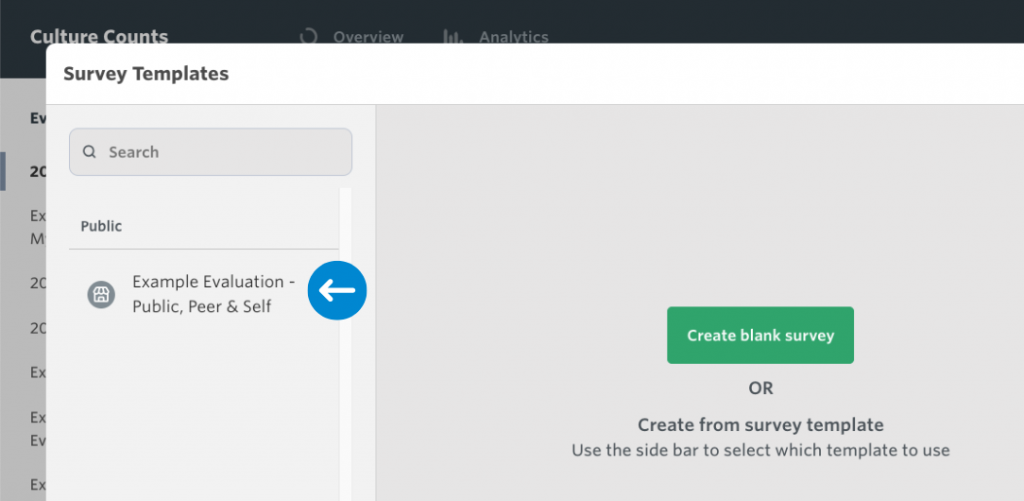 The type of surveys available to you are available on the left side of the survey creation window. Click one of these groups to preview its associated surveys. Evaluation templates are also available in this window, which means that any survey contained within an evaluation template can also be a survey template!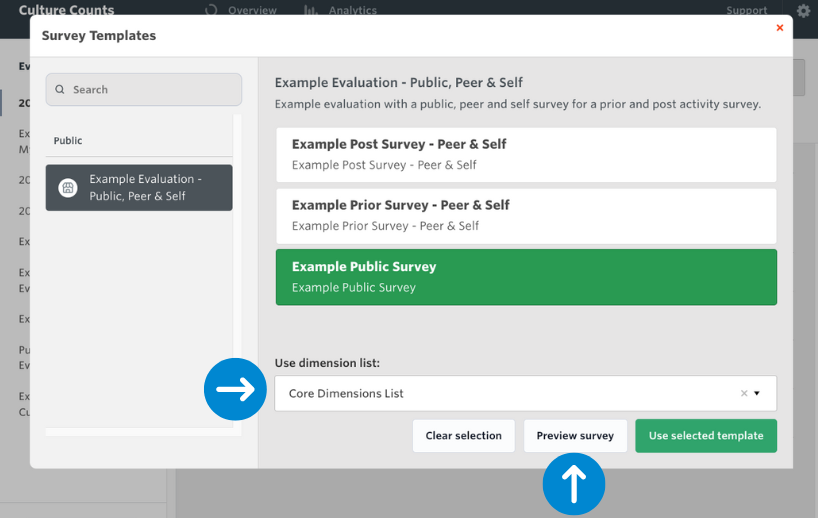 Once you select the group on the left menu, a list of its underlying surveys appears. Select the survey template you want to use. You can choose to preview the questions within the survey or if you have a custom dimension list, you can also pre-fill a survey template with those dimensions, if the survey supports this.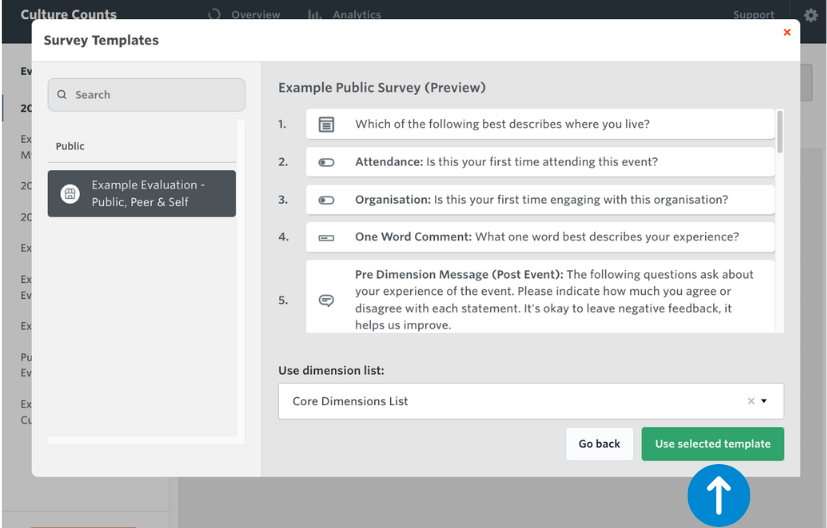 When you are happy with your selection, click the 'use selected template' button to create the survey. Once created, you will be directed to the configure page of the survey to start setting it up.
Was this helpful?
Let us know if you liked the post. That's the only way we can improve.