Survey Templates
The PLEN survey templates are designed to be deliberately short and easy for people to complete and contain a selection of outcome metrics across a range of areas such as digital learning, community engagement and business skills.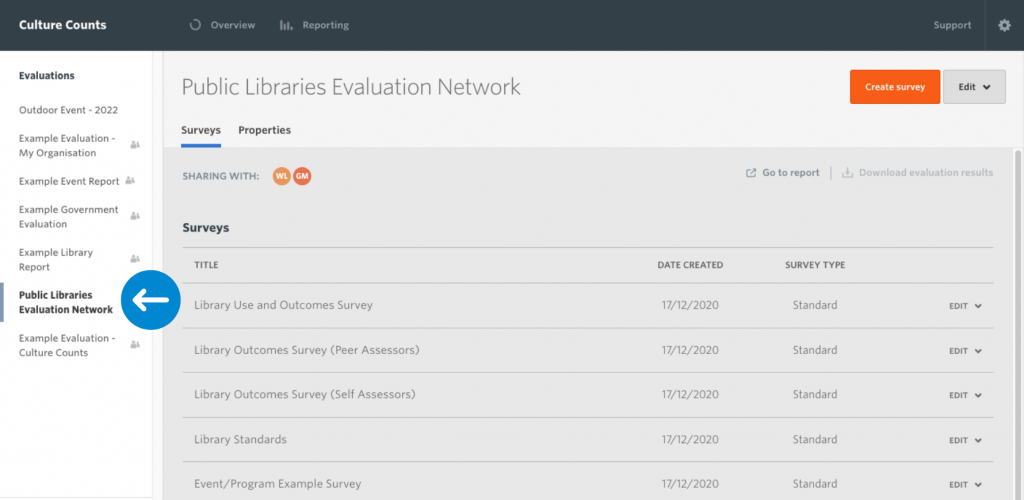 Getting started
When logged in to the Culture Counts Evaluation Platform, you will see that an Evaluation Folder called Public Libraries Evaluation Network has been shared with your account. Here you can access your five PLEN Survey templates:
---
Adding the new Evaluation and Survey Templates
These templates are ready-made surveys with standard questions and metrics that align to our best-practise survey structure. Users can select from a list of activity types and then tailor the survey to their specific needs.
With this new feature, there are some small changes to how you access your PLEN survey templates – we've included below.
Create a new evaluation folder
Log into the Culture Counts Evaluation Platform. In the Overview dashboard, scroll down the left menu and select New Evaluation.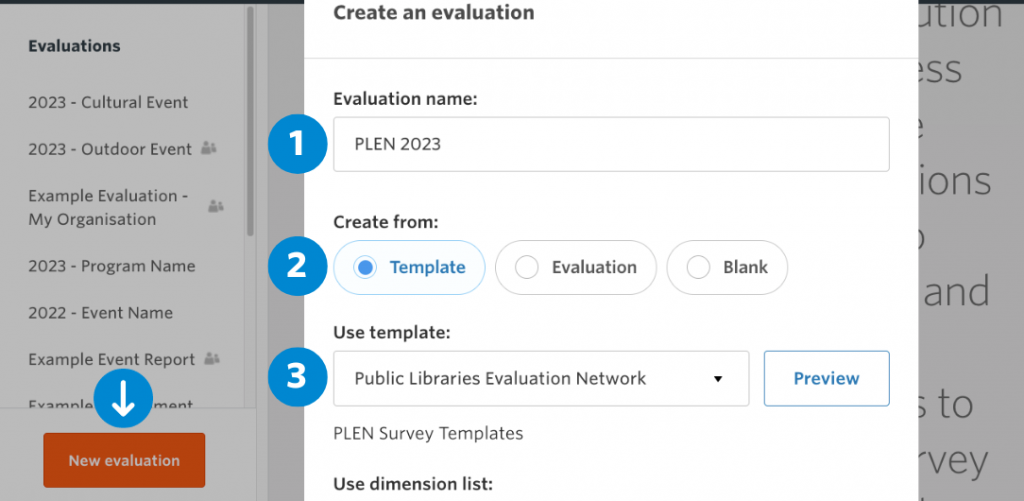 Select your template
A pop-up menu will appear. Type in your Evaluation name – we recommend using an evaluation name that makes sense to your organisation, such as PLEN 2023. Choose Select from Template, select Public Libraries Evaluation Network and click Create Evaluation. All five PLEN template surveys will be generated in your dashboard, ready to collect data from your communities.
If any survey edits are required for the network as a whole, we will update the templates. This means that all members can access the latest versions in a consistent way via the template feature.
Edit your survey
When using a template survey, you can still add or remove questions to fit your requirements. Click here to find a list of the different question types. A benefit of the new template feature is that when building or editing your survey, you can choose to add content from the template. This will show you any questions from the original template that have been removed from the edited survey, so you can easily add them back in.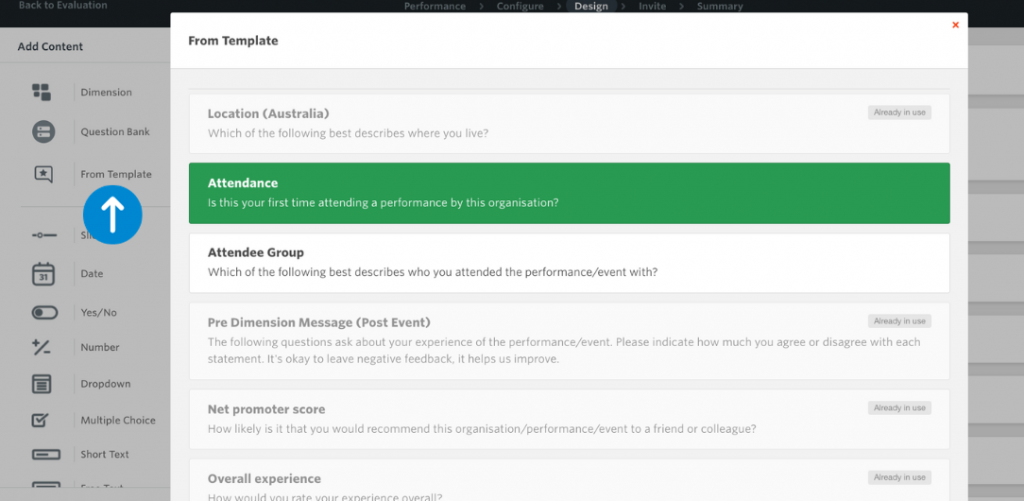 Additional Resources
Was this helpful?
Let us know if you liked the post. That's the only way we can improve.